Promoting Knowledge Work Practices in Education, financed by the LifeLongLearning, Programme, builds on a need for easily applicable pedagogical approaches supporting novel knowledge work and digital competencies . The project develops and tests pedagogical methods, supportive ICT tools and teacher training models to improve these competencies and practices in secondary and higher education applying the "trialogical" learning approach that defines principles for sophisticated collaborative knowledge creation practices. Info: http://knork.info


URBAN GREEN TRAIN is an ERASMUS+ KA2 STRATEGIC PARTNERSHIPS in Higher Education coordinated by the University of Bologna, Alma Mater Studiorum – Department of Agricultural Sciences, in cooperation with SMEs and Higher Education Institutions from Italy, France, Germany, and The Netherlands. The project, lasting 3 years, aims at encouraging pioneering business oriented initiatives on Urban Agriculture based on knowledge exchange, mutual cooperation and innovation among SMEs, policy makers and Higher Education Institutions as to meet the global demand for urban green innovation (environmental technologies, eco-friendly products and services, sustainable design and healthy food). To reach these objectives an international, cros-sectoral, multi-targeted training path will be developed which will be accessible to adult learners and suitable to be integrated into the formal University system.
REAL LIFE is an Erasmus project that promotes the use of serious games for education in prisons and for disadvantaged groups with the final scope to reduce the recidivism of prisoners. Training skills in a safe and virtual reality will help prisoners to function in real life and enhance their sense of initiative. The objective is to develop an innovative tool, the RealLife game with a certificate that validates informal learning. RealLife will design a strong tool for many disadvantaged groups in Europe by implementing seven pilots in six European countries. The project is coordinated by Click F1, Netherlands (ERASMUS+, Key Action 2 – Strategic Partnerships, 2015).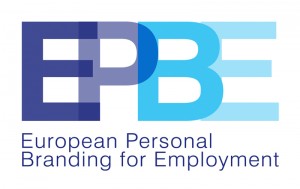 European PERSONAL BRANDING encourages employment among young students through the acquisition of digital skills using innovative and learner-centred pedagogical approaches and enhancing digital integration in learning, teaching, training and youth work at various levels (ERASMUS+, Key Action 2 – Strategic Partnerships, 2015).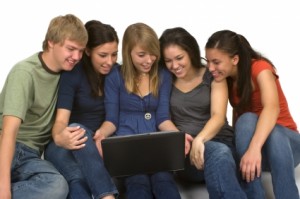 EDUTEACH Continuing Education to Preschool Teachers and Education Directors through Online Trainings – intends to design, test and implement a modular training program adapted to the needs and interests of those responsible in education and care for young children (0-6 years) across Europe. The set of individual project includes the development of a series of interactive, media-enriched learning modules; the establishment of a database including digital learning material in 8 European languages; and the development of a learning platform that will serve as the host environment for the online training program. The consortium is leaded by Friedrich-Alexander-University Erlangen-Nuremberg, Innovation in Learning Institute (ILI); (ERASMUS+, Key Action 2 – Strategic Partnerships, 2015 – 2018) – eduteach.odl.org


Creative Museum aims to analyze how cultural institutions – especially museums – are connected and communicate with their community of citizens and other local organizations, taking advantage of the better use of digital technologies to ensure the rapid transfer of information. The project aims to facilitate the transformation of museums in dynamic environments for learning, so as to ensure that both the staff of museums and visitors can make best use of digital tools, to explore the collections in new and creative ways. Info: www.creative-museum.eu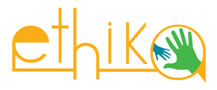 Ethics and values education in schools and kindergartens is a project promoted by Erasmus + with 9 partners from 6 countries. The project aims to strengthen the ethical thinking in school education and pre-school. The intent is to convey to young people the charm of being critical thinkers and citizens open to dialogue. The initiative is backed by three years of activity during which a first set of educational tools were developed and translated, addressing five different age groups on subjects such as friendship, respect, responsibility and tolerance, freely available on the project website. Ethika promotes new educational models among teachers through the preparation of a teaching manual and the organization of dedicated training events. Info: www.ethics-education.eu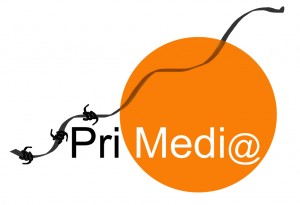 PRIMEDIA is a LifeLongLearning project aiming at valorising training systems and methodologies addressing inmates, with particular focus on ICT and multimedia. The network, with more than 15 partners from different countries, identifies good practice and organises dissemination events to pilot and validate the acquired methodologies in the European prisons. Info: www.pri-media.org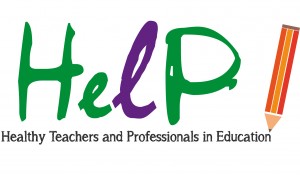 Healthy Teachers and Professionals in Education, financed by the LifeLongLearning Programme, aims to develop and implement an internet based interactive and appealing training proramme that supports teachers to develop higher sensitivity towards the handling of their esources, to reflect their strategies, to become acquainted with alternative ways of acting and to establish them as far as possible by replacing unfavorable patterns. Info: www.help.odl.org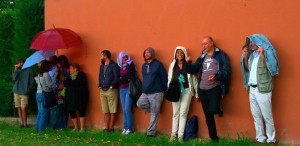 Urban and social Horticultural initiatives
STePS cooperates with the Research Centre in Urban Environment for Agriculture and Biodiversity (ResCUE- AB) of the University of Bologna Alma Mater Studiorum and othe private and public organisations in several projects and activities aimed at the promotion of urban and social horticulture. Within this context STePS' tasks are related to the organisation, dissemination, facilitation of partecipatory and communication processes among the different actors involved. In 2014 StePS cooperated with ResCUE- AB in: "I Colori dell'Orto" e "Gli orti della fornace": two urban agriculture projects supported by with Bologna Municipality with the aim of fostering social inclusion and active citizenship in public housing environments through the creation of common and shared gardens.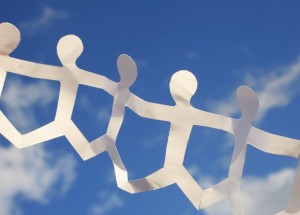 Technical assistance and collaborations
Steps provides technical assistance to the Provincia Autonoma di Trento for the evaluation and selection of projects to access financing within the Civil Service for the years 2014 and 2015.
Steps collaborates with the Ministery of Cultural Heritage for the analysis of database, quality improvement of data and thesaurus, solution for mapping issues to guarantee the interoperability of the system Europeana.